OAM Implant System®
It is characteristic of this system to make only 0.5mm hole for starting implantation.
This system does not use drill, so bone loss is minimum, bleeding is minimum and patient's pain is minimum.
This system is one of topics adout implantation.

Recent years,, dentist's life is very sever. Many dentists innovate new technology. Using same new technology cannot differentiate any other dentists. Our company developed O.A.M implantation technology. When O.A.M implantation surgery starts, this system is got only 0.5mm hole like a pin. After that this system is expanded and regenerated bone. So this system does not injure patient's bone. If you have patients who can not do implantation reason for bone quantity and bone width, this system will change difficult case to easy. "Use O.A.M implant system can change patient's quality of life to best."
Year2010 O.A.M. IMPLANTATION TECHNIQUE COURSE
O.A.M. is progressive way of implantation technique. "Implantdontics" is a new concept about implantation. O.A.M. implantation technique will be changed difficult case to easy. 1 day study and exercise for O.A.M. implantation technique.
Developer and president of O.A.M. implantation technique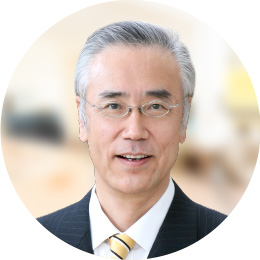 Visiting Professor of Nagoya City University school of medicine Assistant Professor of Kanazawa Medical University Official Instructor of Zimmerdental Implant
COMMENTS
At this time I developed new concept of implantation named Ohguchi's Augmentation Method (O.A.M.). This O.A.M. implantation technique is very convenient and useful for your implantation life. Because this technique uses hand instruments named "Augumeter" and uses drills only two or three times. If you think difficult to implant the reason which narrow bone like ridge shape, near to sinus bottom and not so enough bone quantity, O.A.M. implantation technique will be helped your implantation. I propose you new implantation theory "implantdontics", it is made from implantolgy and endodontics. Think minimum of bone drilling, a minimum of lost bone risk and a minimum of patient's damages, think O.A.M. implantation technique. "Implantdontics" is spread from Japan to the world.
CONTENTS
Theory of Basic and applied O.A.M. implantation technique. Case studies of "O.A.M. Ridge Expanding", "O.A.M Sinus Floor Elevation",
Lectures
"O.A.M. Expanding Socket" and "O.A.M. immediate Loading"
Exercise
How to use "Augmeter".